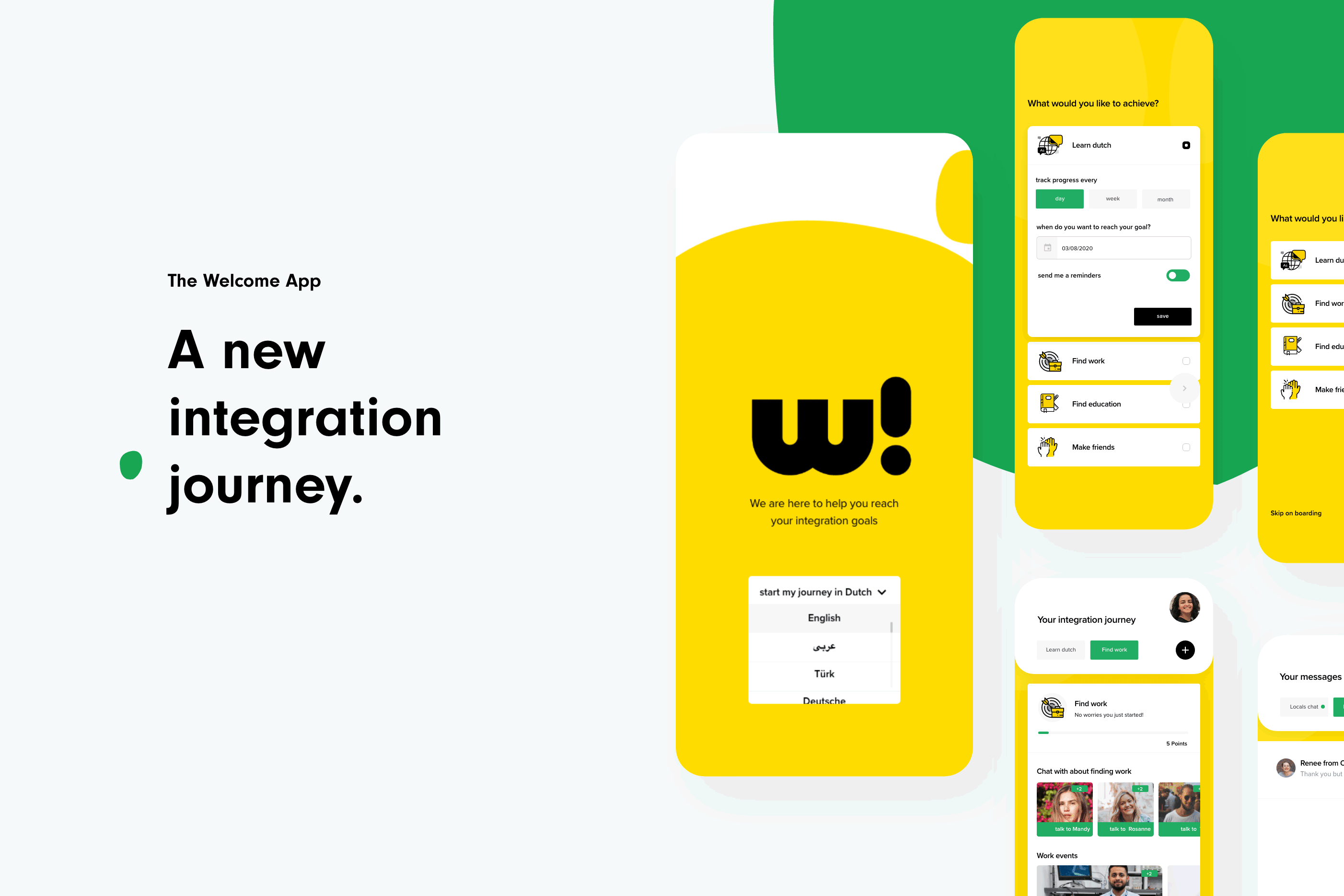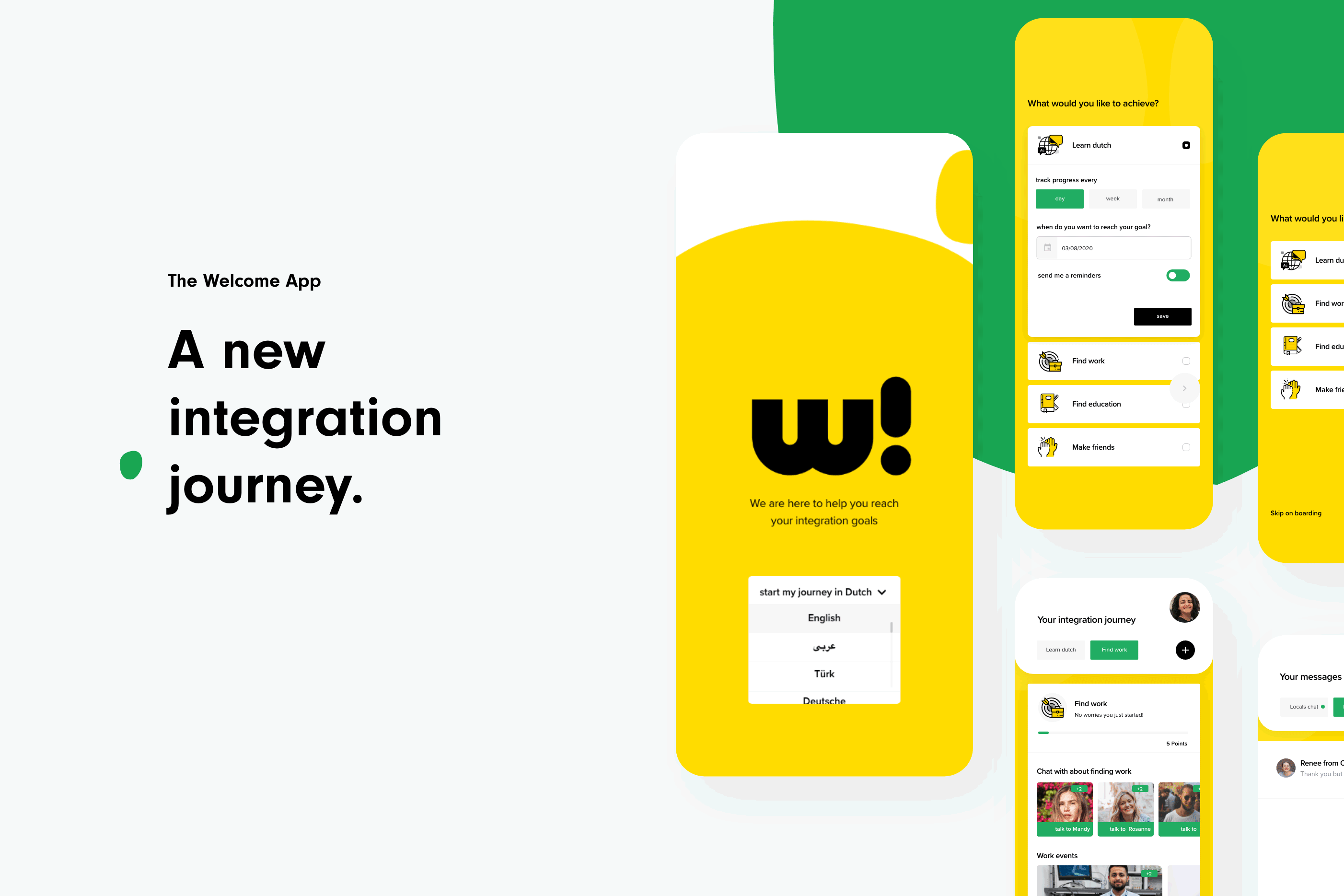 Opdrachtomschrijving:
Newcomers don't see the long-term value of the app because it's doesn't necessarily help them reach certain integration milestones or goals, I created this concept where these can be set up beforehand. From the desk and target group research, newcomers would like to have more guidance and support during their integration process. The choice for the concept "to create a goal set up" as an addition to the welcome app would help newcomers
Eindresultaat:
The solution was to create an overview of integration newcomers in a digital format. This way, every goal they are working on is put down in an understandable user interface instead of being scattered in their heads. I noticed from my research that integration is a process that needs time and trust. With this concept, I desire to provide these elements for the target group.
The features of the new solutions are:
* Onboarding —  to setup newcomers goals
* Goal overview — motivation text and a progress bar to show them how many points earned so far. To gain more points the user has to chat with locals, attend events and make progress with their goals.
* Chat to locals — newcomers can talk to locals that have knowledge about a specific area of expertise like work or education. When the newcomer decides to speak to a local, he/she is navigated to the chat.
* Events — By attending these nearby events, the newcomers will gain points too.
Suggestions (new to the app) — extra suggestions.

Link(s) naar meer info / demo(s) / filmpjes van het project:
https://xd.adobe.com/view/8c663e2e-1759-4766-616a-5fb755fee475-fa57/
Afbeeldingen: