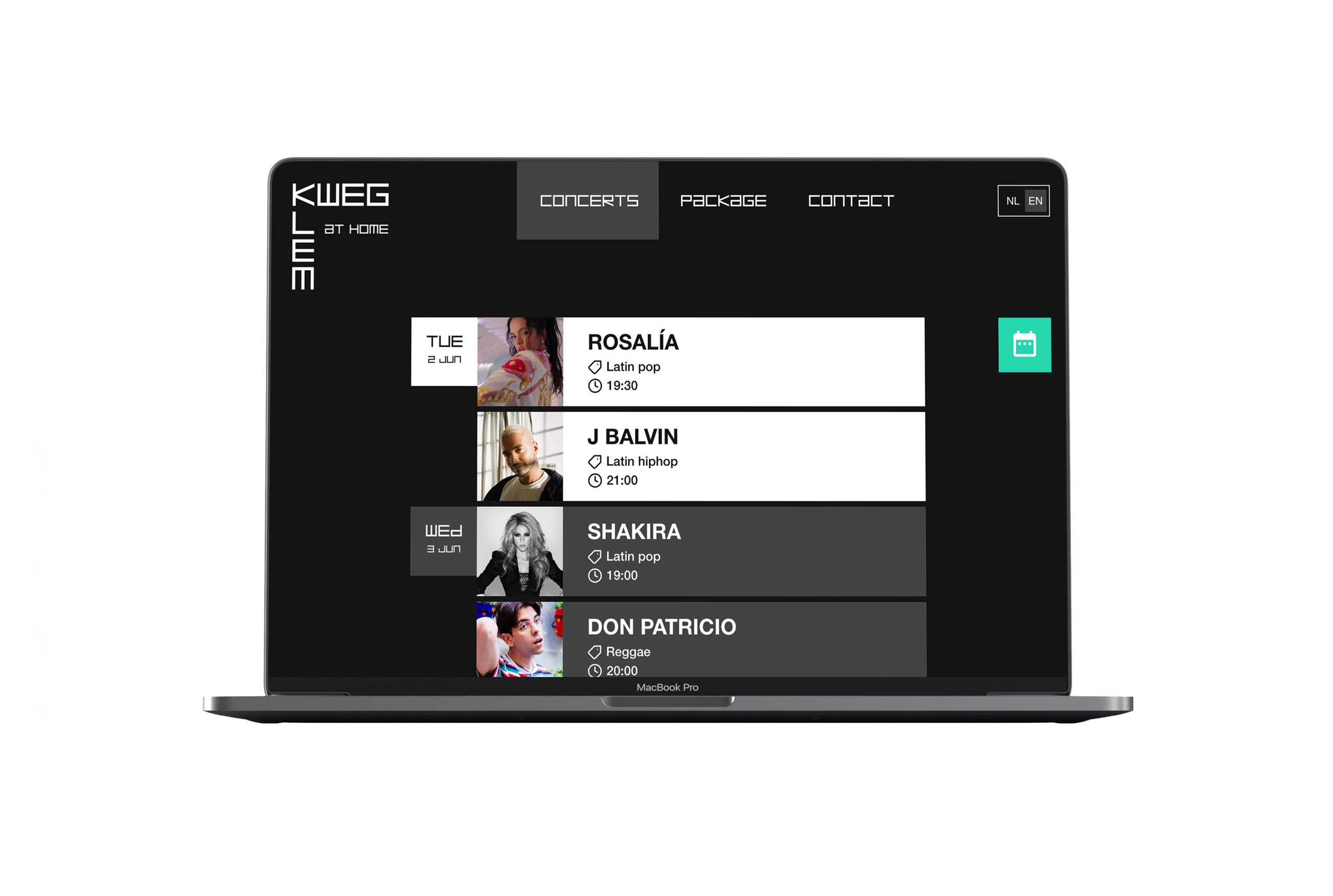 Opdrachtomschrijving:
From Irene Kamp we got the opportunity to design a digital system for the 'new normal'. Because of the current COVID-19 virus, everything will change, also public life. We have to think of new ways to organise our society differently. Because this case is really broad of itself, I framed it in the beginning of the project into the cultural sector. All events in the cultural sector can't take place at this moment. These events need to have another way to continue to exist within the new normal.
Eindresultaat:
The online concerts can be experienced with the 'Melkweg at home package'. Within this package you get 2 smart lights that will create the ambiance of the concert, 1 smart wrist band that will add value to the music experience by transfer the vibrations of the music, and a drink of choice that can be mixed at home. With this package users can experience different concerts on the livestream website. Because the Melkweg stands for a do it yourself mentality, the package can be installed by the visitor itself at home.
Users also have the possibility to place comments in the live chat and put on their camera so the artists have more interaction with the public and can react to things they say and do. Users can choose their own camera, or let the Melkweg play different cameras during the concert. In this way, the user can have more interaction with the concert. The package can be bought for 90 euros or rented for 10 euros a month on the website.
Link(s) naar meer info / demo(s) / filmpjes van het project:
https://www.dropbox.com/s/bktwnunbo6cp5j5/UXD-DesignRationale-VeerleBeeker.pdf?dl=0
https://paper.dropbox.com/doc/Master-test-PB-XRD0c9iwYfCBWJ0H2Qydt?_tk=share_copylink
https://xd.adobe.com/view/8a506854-fb25-4c20-633a-d29cb8550e13-fc61/?fullscreen&hints=off
https://www.behance.net/gallery/99811535/Melkweg-at-Home-UXD?
Afbeeldingen: