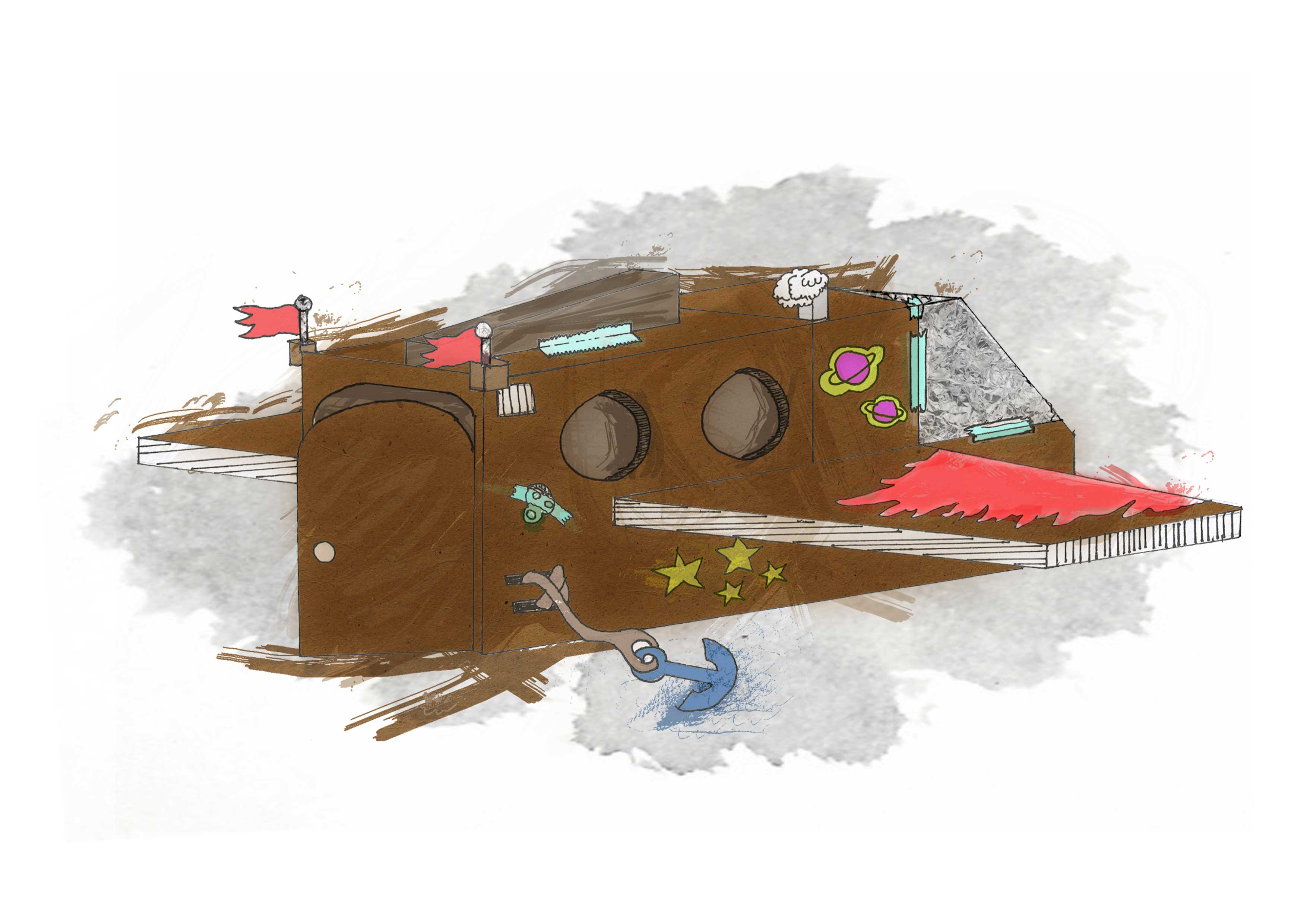 Opdrachtomschrijving:
Storytrooper is a storytelling company that organizes immersive workshops for anybody who is interested in a good story. They asked me to explore new storytelling experiences for the company using Virtual Reality (VR).
Eindresultaat:
The project is a hands-on research about cooperation, social elements and the current possibilities of local VR multiplayer gameplay. It's trying to tackle the challenges and restrictions that come with developing for mobile VR and synchronizing game states over a wireless network. VR is a field that is still completely unknown and is currently being studied by the leading professionals in the industry.  The final iteration of my project can be seen as a first draft or starting point for a story-driven group experience that can be fleshed out once the hardware catches up in the coming year(s).
Link(s) naar meer info / demo(s) / filmpjes van het project:
Check ook deze link: https://www.unusualrenders.com/rocketship-multiplayer-vr-act/
Afbeeldingen: